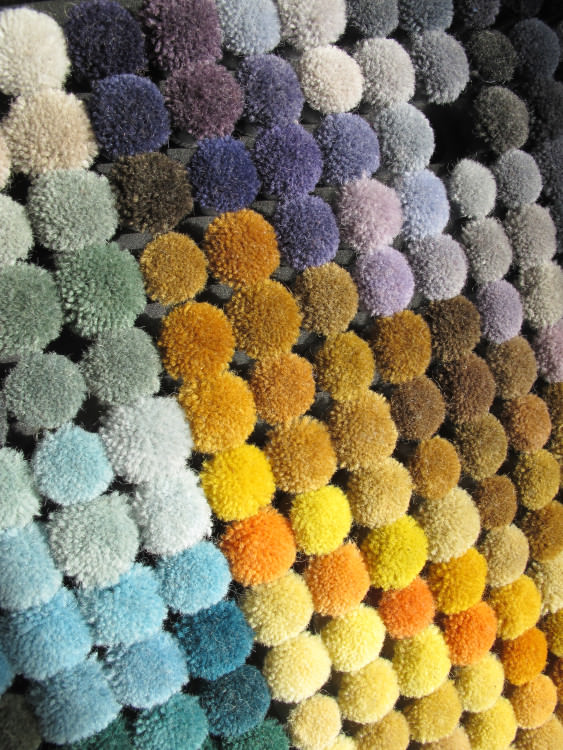 Process
CUSTOM ORDERS
Inigo Elizalde Rugs specializes in creating custom, one of a kind, handmade carpets. Starting either with one of our existing designs, or with a blank canvas we will create, based on your wishes, a carpet perfectly suited to your unique residential, commercial or hospitality project. Each custom handmade carpet is made to order in any size, shape, material and color. It might take a little longer, but the result will be something unique and–we like to think–especially treasured.
DESIGN PROCESS
We begin with a client consultation, discussing everything a client will want and need of their new carpet. Based on these specifications we develop several design concepts and
digital renderings.Once the client finds the right design the sample process begins. To ensure satisfaction, a strike off sample is ordered, this will be available for review in 3-4 weeks.
With the client's written approval and a 50% deposit, production begins. Standard lead time is 10-12 weeks for hand knotted and 6-10 weeks for hand tufted, depending on size. We constantly stay in touch with our manufacturers to ensure a timely delivery of the finest quality until your Inigo Elizalde Rug arrives.
SHIPPING
Inigo Elizalde Rugs is equipped to ship door to door from the mill to the client's address via air. For larger orders, sea freight will be looked into.
To begin the process of ordering your custom handmade carpet, please contact info@inigoelizalderugs.com,
or call 917 436 7058.
CONSTRUCTIONS
Tibetan Hand Knotted 40/60/80/100/150/200 knot
Hand tufted qualities
Hand woven dhurries
Micro stripes
Abaca thick flatweaves
Abaca and Wool blend flatweaves
Wall Hangings and Tapestries
MATERIALS
Tibetan Highland, New Zealand and Indian Wool
Undyed, 100% Unprocessed Tibetan Highland or Indian Wool
Chinese Silk
Indian Silk
Bamboo Fiber
Nettle
Linen
Hemp
Jute
Sunpat
Recycled Lurex